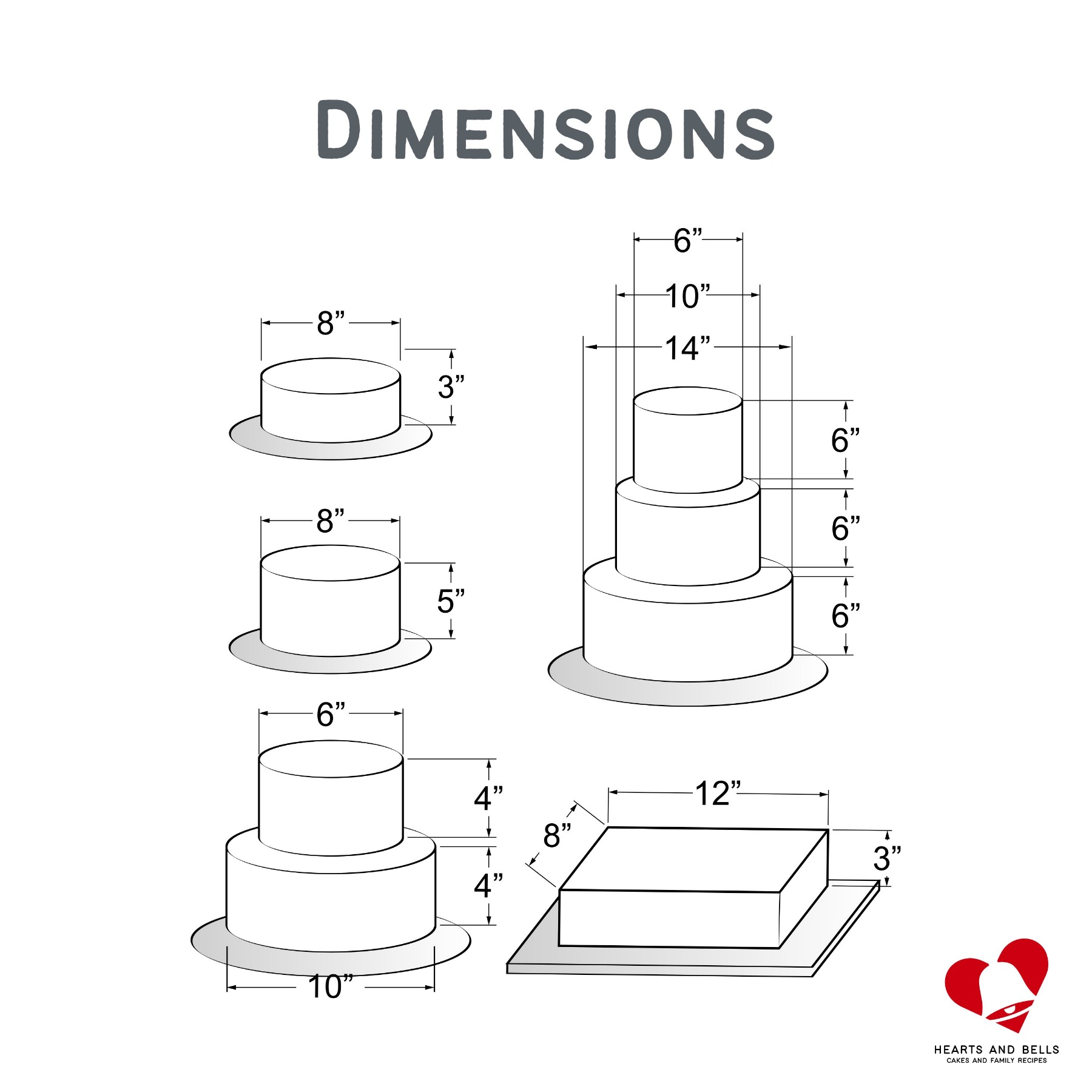 All measurements are in inches, and stated in diameter x height for round cakes, or width x length x height for rectangular cakes. For example, 8" x 5" refers to 8 inches in diameter and 5 inches in height. On the other hand, 8" x 12" x 3" means 8 inches in width, 12 inches in length, and 3 inches in height.
For two- and three-tiered round cakes, we measure by diameter first tier, diameter second tier, diameter third tier x height. For instance, 14", 10", 6" x 6" refers to 14 inches in diameter and 6" in height (first tier), 10 inches in diameter and 6 inches in height (second tier), and 6 inches in diameter and 6 inches in height (third tier).
The best way to visualize this is to whip out a ruler and measure it out, or look at the reference sheet that we have here. Note that for our fresh berries cakes, these measurements do not include the height of the berries, only the size of the cake.